---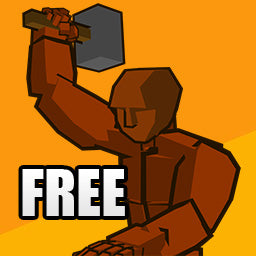 Crafting Mecanim Animation Pack FREE
---
This is a sample package for the Crafting Mecanim Animation Pack, so you can test that your character is compatible with the animation re-targeting and animations in the full package.  As this is just a sample package, not all of the animations listed, shown in the video, or shown in the webplayer demo are included in this asset.  
---
An extensive and comprehensive pack of 131 crafting animations, setup as a Mecanim Humanoid so you can easily swap in your own character in, with full 5 finger hands to accommodate high detail models.
The crafting actions in the pack include hammering, chopping, digging, fishing, sawing, eating/drinking, gathering, carrying, climbing, pushing, pulling, with more added upon request. Also includes low poly tool models.
 For a video showing a character setup example, please watch:
Some models with different proportions or joint orientations will have difficulty holding 2 handed weapons properly. To help correct this, there's an included IKHands.cs script and example video:
---
More from this collection